The UN has deemed plastic as the most dangerous form of pollution. Its effects are capable of causing irreversible damage to our planet and can already be clearly seen, both along the coasts and in the oceans, and is the result of a culture based on the use and throwing away of single-use plastic objects.
There is collective responsibility for this pollution: local communities and governments are unable to efficiently organise waste recycling systems, every year companies discharge almost 40 million plastic objects into the Mediterranean, companies don't invest money in the proper handling of the waste they produce.
However, we as individuals are also responsible: in the Mediterranean, tourists and citizens of countries such as Italy, France and Turkey release tons of plastic into the sea, and waste sorting or recycling isn't carried out correctly. Reducing its use is absolutely essential if we want to preserve the ecosystem and reduce plastic pollution.
What everyday actions can we do to help save our planet?
On March 27, 2019, the European Parliament voted in favour of new rules to stem the problem of single-use plastic products that make up as much as 70% of all marine litter. A total ban was approved for single-use plastic objects of which there is an alternative version already available on the market: straws, plates, cutlery, cotton buds etc.
And what can we do? There are numerous things we can do as part of our daily lives. These can also be adopted gradually, by changing our lifestyle slightly and not drastically. When we go shopping, for example, we can take fabric or cloth bags, which can be reused many times. Or we can fill glass bottles with water, buy unpackaged detergents or refillable cosmetics; in this way we keep the outer container and only repurchase the refill when the product runs out.
And then there are our beaches which deserve special attention: do not drop or leave any litter and personally make an effort to clean up the environment, perhaps by collecting any rubbish someone else has dropped: it's a simple gesture but one with a huge impact. You can still follow your usual routine, just try out new materials such as natural plastic, products made with algae, potatoes and corn, or choose to purchase products made with recycled plastic.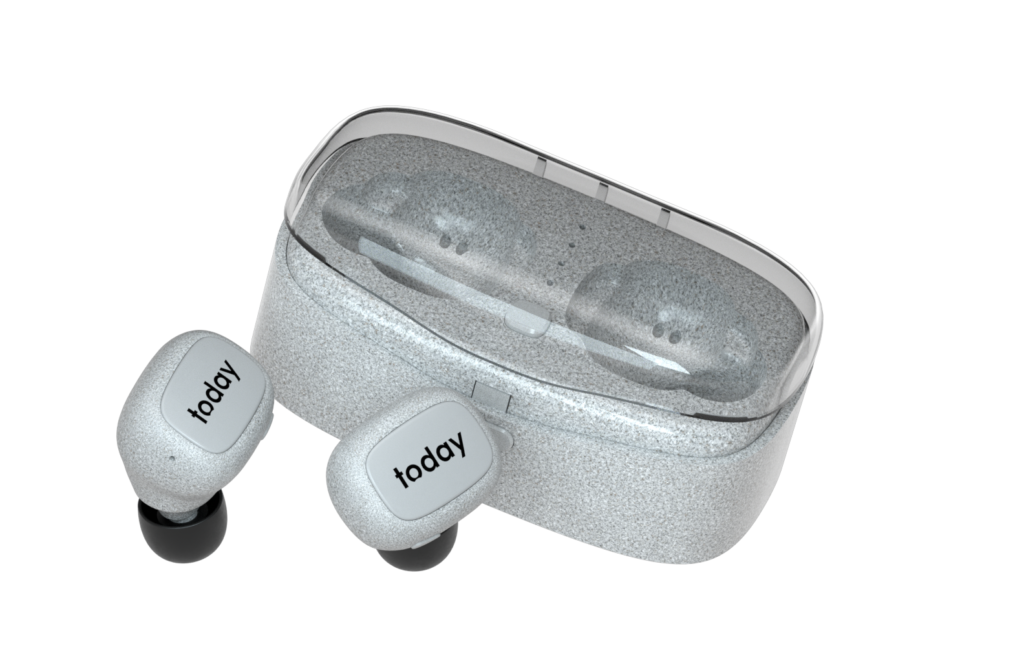 Choose Maikii's tech objects in recycled plastic!
When we make a purchase it's important to make informed choices, therefore it's just as important that companies ensure that customers are in a position to be able to choose products and services made with recycled materials. This is why in the Maikii catalogue you can also select recycled plastic from the various materials available to customise your purchase.
It has a colour halfway between white and grey with a rather particular mélange effect. The aesthetic appeal of this material is remarkable, but its main stand-out feature is its use that allows new life to be given to recycled plastic, thereby fully embracing the ecological spirit.
Would you like an accessory in recycled plastic without sacrificing design and functionality? Take a look at the products in our catalogue that currently include this material: the Barrel and Wrap Bluetooth speakers, the earphones Join and the headphones Twist.