When you're getting ready to travel, whether for leisure or for business, there's a lot to keep in mind. The right tech accessories should be high on your packing list, close to a valid passport and a map of the city you're visiting. More than anything else, a universal adapter can make a huge difference: being able to charge your laptop or use the hairdryer is something you can't take for granted when you're far from home!
When the adapter is your salvation: Travel Pack, Travel Pack Small and Globe Trotter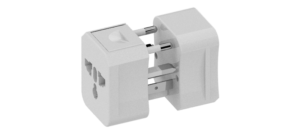 Travel Pack and Travel Pack Small are universal travel adapters that combine European, English, Australian and American power sockets into a single modular element. While the former includes a USB socket to charge your devices, the latter is much smaller and can be divided into two interlocking parts.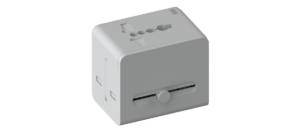 Globe Trotter, a cubical, extremely lightweight element, also includes the 4 sockets listed above, which can be extracted by simply pressing a button.
These are simply must-have travel accessories: their sockets can be used in more than 150 countries.
Keep your smart devices charged everywhere you go!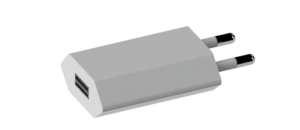 Maikii's USB Plug is a USB wall power supply with a 220V Italian socket.
It is compatible with all portable USB devices such as smartphones, digital cameras and MP3 players and its tiny size makes it an ideal travel gadget, useful to connect smartphones, cameras and other devices to a charging source.
Choose Basic Kit to carry all the essentials with you!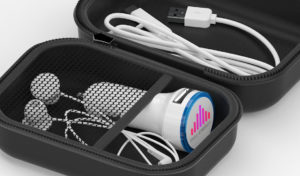 Basic Kit consists of a selection of tech travel products organised in a black EVA plastic case. This convenient kit includes a Loop car charger in white with blue details, a 2-in-1 USB cable in white with dual Micro and Lightning connectors and Dot earphones in white. The kit comes in a small black EVA plastic case with zip closure.
These practical and functional kits also make for excellent promotional gifts: they are useful for those who receive them, and an effective way for a company to give visibility to its logo.