At this time of year when the sun starts to warm us again, we all begin to turn our thoughts towards beach holidays although we are immediately brought back to reality by the usual spring storms. Whether it's about getting ready for future holidays or protecting yourself from seasonal downpours, technical waterproof accessories are definitely the right choice.
Action Cam Ride: film your adventures even underwater!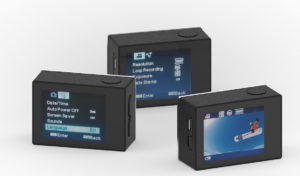 The Action Cam is a small portable camcorder designed for filming sports activities and outdoor scenes in general. Maikii's Ride model is available in two versions, Full HD (1080p) or Ultra HD (4k). The latter also has a Wi-Fi connection. They both have a two-inch LCD screen, a 900 mAh battery with a life of 6 hours and a micro USB charging port. It is also the ideal accessory for sports lovers thanks to the numerous accessories that allow you to hook it to helmets, bikes, cars, motorcycles and other surfaces. Even better, the waterproof enclosure included in the set allows you to take exciting shots underwater or in very humid conditions.
Smartband Play: the smart and water-friendly bracelet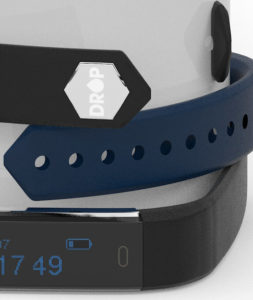 Smartband Play by Maikii is a fitness bracelet designed to control physical activity (with pedometer function, distance travelled, calorie counter, heart rate control) and sleep rhythm monitor. You can connect it via Bluetooth to the smartphone onto which the VeryFit Pro app is then downloaded to view and manage the data collected.
It is perfect for outdoor activities, even in the presence of humidity or rain, as it is resistant to occasional exposure to water.
With Aqua Bluetooth music is unafraid of water!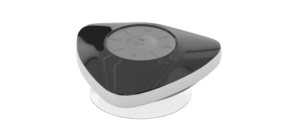 A special feature of Aqua Bluetooth is that it is totally waterproof, so unlike a normal speaker it can be used by the pool, in the shower, and in all situations where it might be exposed to water (for example when an outdoor party ends in a water fight) without worrying about damaging the case.
When it's time to choose accessories for your next business gifts, take into consideration all the technical features they offer. Sometimes only one will make them stand out from other similar gadgets: water resistance for example is an important