Wireless Gravity Holder
It is a smartphone support for cars equipped with wireless charging technology. It can be attached to the air vents thanks to a hook on the back.
READ MORE
To start, select which type you want:
Gravity Holder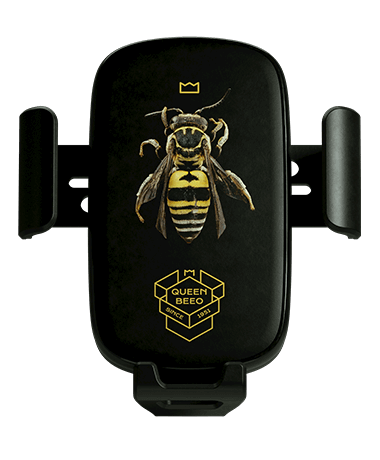 Wireless Gravity Holder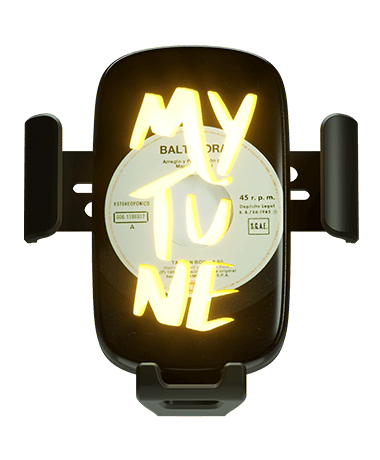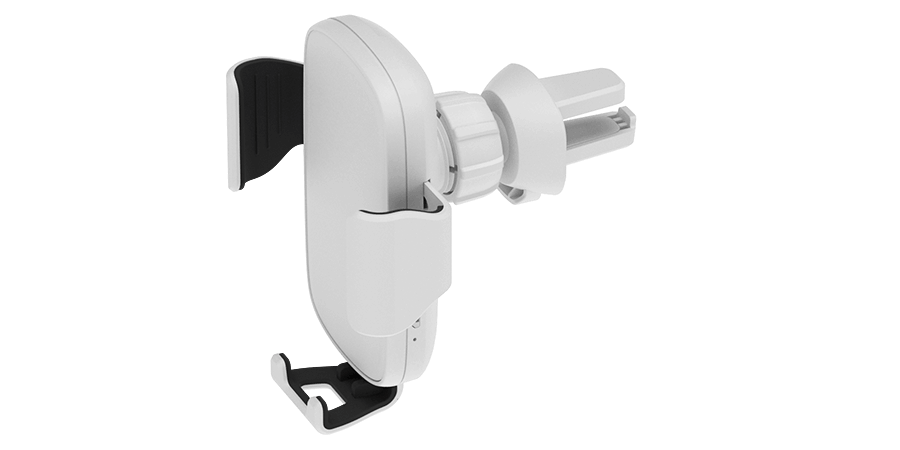 front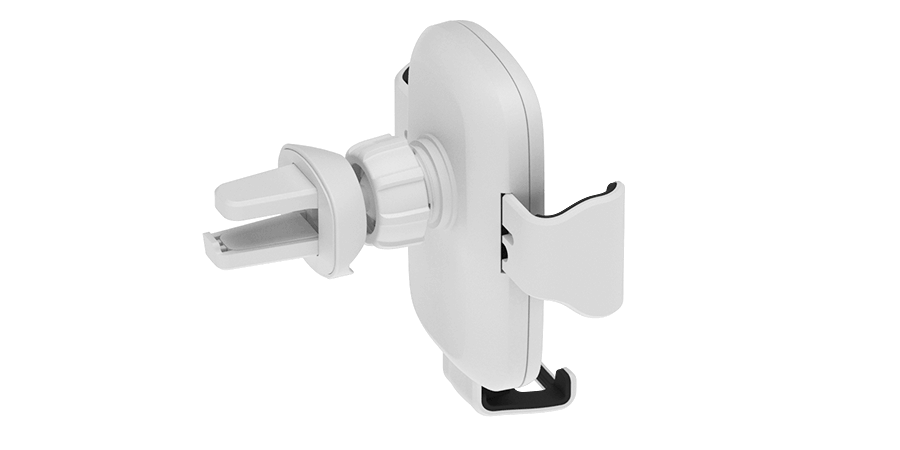 back
Login
Do you want to discover all our prices?
Register in the reserved area or if you already have an account, log in directly.
Description
It is a smartphone support for cars equipped with wireless charging technology. It can be attached to the air vents thanks to a hook on the back. A ball pin allows you to angle your phone safely in any direction. Phones that are compatible with the wireless charger can be charged while driving, and the phone can stay attached to the support. The support self-regulates width and extension and is therefore compatible with devices of any size. Anti-scratch silicon buffers ensure a safe grip and allow drivers to insert or pull out their phones with one hand. A cable is provided to connect the support to the car's electric feed. The product can be customised with silk-screen, CMYK printing and an LED logo - in this case, an LED located inside the body switches on when the device is connected to a feed and it lights up the chosen design from behind
BACK TO TOP
Description
It is a smartphone support for cars equipped with wireless charging technology. It can be attached to the air vents thanks to a hook on the back. A ball pin allows you to angle your phone safely in any direction. Phones that are compatible with the wireless charger can be charged while driving, and the phone can stay attached to the support. The support self-regulates width and extension and is therefore compatible with devices of any size. Anti-scratch silicon buffers ensure a safe grip and allow drivers to insert or pull out their phones with one hand. A cable is provided to connect the support to the car's electric feed. The product can be customised with silk-screen, CMYK printing and an LED logo - in this case, an LED located inside the body switches on when the device is connected to a feed and it lights up the chosen design from behind
BACK TO TOP
Details
Product code
WC014
Size
9,6 × 10,5 × 9,9 cm
Materials
Plastic
Delivery days
15
Certification