The days are getting longer and there is an overwhelming desire to be outdoors especially after the months of the pandemic that forced us to stay indoors. Whether it's hiking, biking, walking in the mountains or running, what everyone has in common at this time is the need to feel free and experience new outdoor adventures.
The Outdoor Industry Association estimates that around 34% of consumers of outdoor products live in urbanised areas and this figure will continue to grow. This is why escaping the city in your free time is becoming a trend that companies should not underestimate.
Consumers are looking for more than performance in the products they use: waterproofing, comfort, sustainability and durability are now essential features.
So we thought we'd recommend a few products that are ideal for you to carry around! A kind of must-have kit that can be an attractive summer corporate gift.
Clear, the transparent water bottle
Versatility and lightness make Clear the ideal water bottle for everyday use. It is environmentally friendly because it replaces disposable plastic bottles, the material it is made of, Tritan BPA-FREE, is bisphenol-free and therefore completely safe. It is available in transparent smokey grey and can be customised! To Clear you can also add the silicone ring, an essential accessory to always take your water bottle with you: practical and comfortable for everyday use.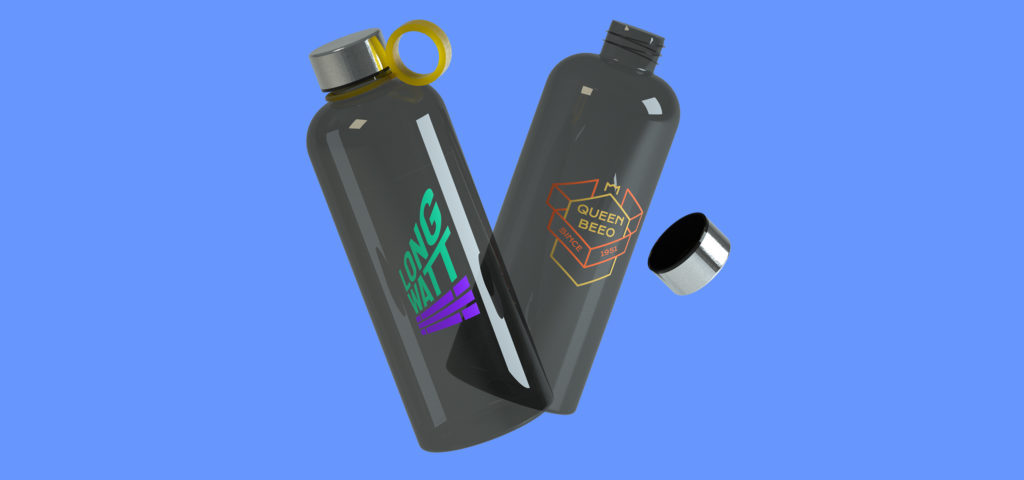 Kubiko, Bluetooth speaker for listening to music in any location
In addition to its compact design, what makes it original is its cork coating, a natural material obtained using simpler manufacturing processes than those used for synthetic products such as plastic. It, therefore, has a low environmental impact, both in terms of production and disposal. Kubiko is customisable on three sides and has an internal rechargeable battery – perfect for listening to music outdoors!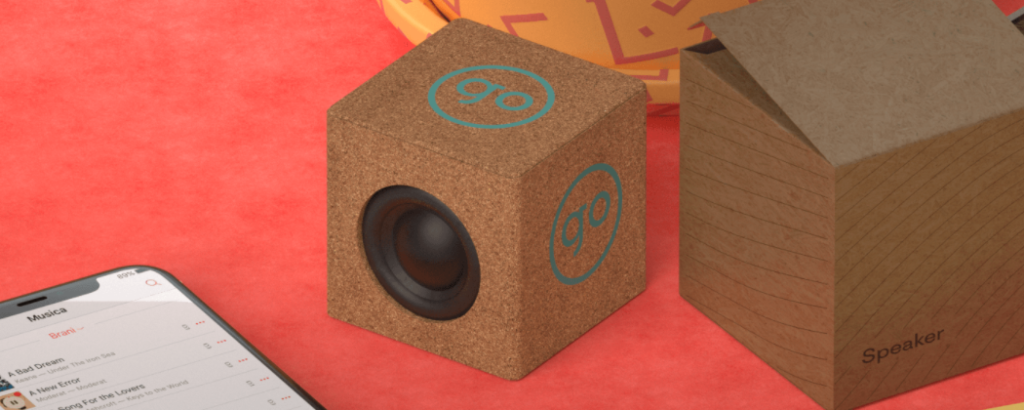 Natural and Grain, the winning combination to always stay charged
Natural is a power bank with a bamboo and wheat fibre shell, two eco-friendly materials with a low environmental impact. It has a standard USB port, a micro USB port, a Type-C port and an LED light indicates the battery charge level. The power bank can be used in conjunction with Grain, a multi-cable connector with standard USB, micro-USB, Lightning and Type C cables, all of which provide fast charging for smartphones or other devices.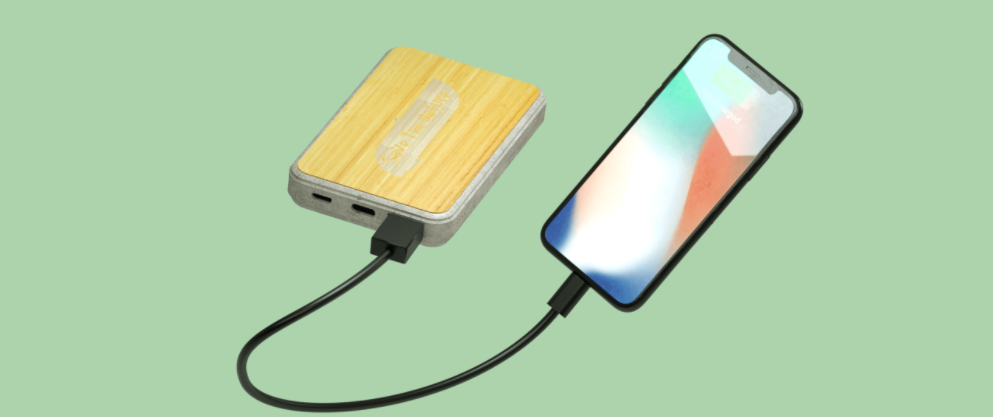 Ellipse, noise-cancelling wireless earphones
Bluetooth earphones with True Wireless Stereo 5.0 technology – ensuring a range of 10 to 15 metres – and housing with magnetic induction charging cradle, the microphones are noise-cancelling, i.e. they have a noise reduction function that reduces ambient background sounds. The case has four light indicators for the charging level and each headset has a battery with 4-5 hours of talk time or music listening.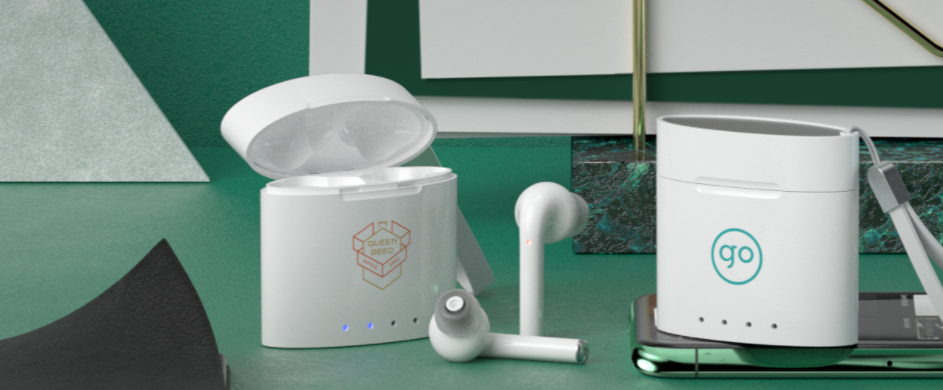 PopGrip Basic, the one-handed grip for taking photos or videos
A small, convenient adhesive mount that makes it easy to use your smartphone: once attached to the back of your device, it becomes a handy grip for taking photos and writing messages with one hand. The distance between the adhesive base and the outer surface is adjustable: PopSockets can expand, compress or fold to one side depending on the use. It also works as a cable winder to keep cables tidy. The round outer surface can be customised with logos and graphics.

Thanks to these products, outdoor adventures will be even more fun!