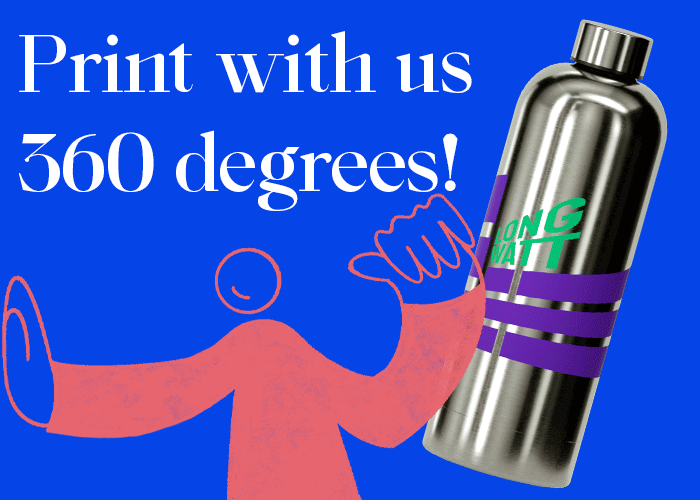 Customized corporate gadgets are one of the best marketing strategies to promote your brand and business. There are many customization techniques available on the market, including laser engraving, digital printing, screen printing, and UV printing. Each of these techniques has its own advantages and disadvantages, but all can contribute to creating unique and high-quality promotional products. In this article, we will explore these customization techniques and introduce you to a new technology: all-over printing.
Let's start with laser engraving, a customization technique that uses a laser beam to engrave the material of the gadget. This technique is particularly suitable for hard materials such as metal, glass, and plastic, and can produce precise and detailed results. Laser engraving is also a popular choice for gadgets that require permanent customization, as the engraving does not fade over time.
Digital printing, on the other hand, uses an inkjet printing process to apply the desired design to the gadget. This technique is suitable for printing complex or multi-coloured images and is often used to produce t-shirts, hats, and promotional bags. Digital printing is also a good choice for producing customized gadgets in small quantities.
Screen printing, on the other hand, uses a screen-printing technique to apply the design to the gadget. This technique is suitable for printing on flat or slightly curved surfaces, such as cups and glasses. Screen printing is a very popular customization technique for promotional gadgets, as it is cost-effective and produces high-quality results.
Finally, UV printing is a printing technique that uses a UV lamp to solidify the ink on the gadget. This technique is suitable for printing on hard surfaces such as plastic, wood, and metal and can produce high-quality results. UV printing is also scratch and wear resistant.
A relatively new customization technology is all-over printing. This technique uses a sublimation printer to print on a surface, completely covering the entire surface, such as a water bottle. All-over printing is a very popular choice to produce customized water bottles, as it can create eye-catching and vibrant designs on a wide range of colors.
Did we intrigue you? Visit our website Maikii.com where you can find all these customization techniques and our promotional items.