During the Covid emergency, some of us worked remotely for the first time, equipping a corner or (the lucky ones) a room in their homes as a new office workstation. We are obviously talking about those who usually work with computers, telephones and an internet connection. For many, perhaps, working from home was already the practice and, for freelance professionals who do not need an office, their lifestyle probably did not change that much.
Be that as it may, the working habits of many of us have changed out of the blue during the lock down, leading many companies to a natural evolution of the professional routine.
Changing habits
In fact, now that the emergency has eased and we can, in fact, go back to what we previously called normal, there are those who, by choice or necessity, are continuing to work from home. If there was a taboo on the efficiency of work outside the office, it can be said that it has been overcome; if it was ever a fear of change, that too has been exorcised.
So here we are struggling with dining rooms invaded by laptops and tables set for dinner with tangled cables still dangling. Although working from home is exciting for the flexibility it offers, it is not always easy to recreate a functional workstation there and then, especially if we work in two ways, a little in the office and a little remotely, without a fixed station for our work tools.
A practical tip is to keep a box or container handy where you can store PCs, cables, keyboard, agenda and whatever we use to work at the end of the day and that is no longer needed. This way the room remains free and tidy until the next day.
Another suggestion is to get a set of tools dedicated exclusively to your travelling office, to always have them ready to use and transport. We can help you with this. We have created sets of accessories to work remotely and we are sure they will become the best corporate gifts from here to the near future.
Promote flexible work, promote your company
The first, Smart Set, is a mix of products that combines wireless and Bluetooth technology for a cable-free desk. Whether it's the office workstation or the desk at home from which you work remotely, these accessories are designed to quickly set up a workstation free from cables that often make it uncluttered.
Here is what it includes: Gemini Bluetooth earphones, to make hands-free and cordless calls to be connected to smartphones or laptops, ideal for those who take advantage of calls to get up and walk around a bit; Pad, the mouse pad with a leatherette surface that also works as a 5W wireless charger for smartphones, ensuring continuous charging of the phone without the need to connect it to the PC or to the wall outlet; and finally Click, the Bluetooth mouse for which no cables are needed and which makes the workstation tidy also thanks to its essential and linear design.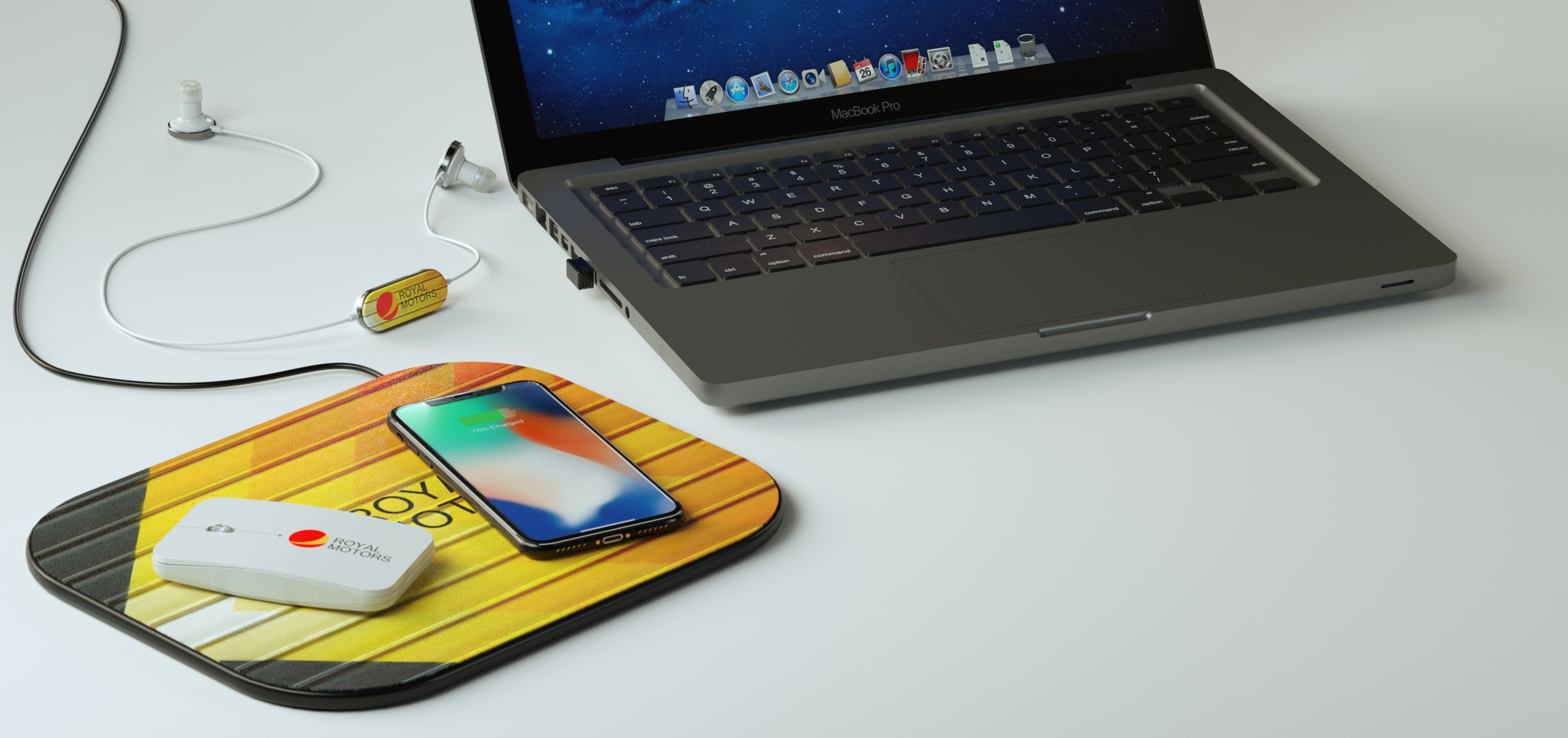 The second is ToolBox Set, a set of essential accessories to recreate your workplace at home. These products transform any context into a professional environment equipped with all the comforts for working from home as in the office.
The mix includes: the Drop Bluetooth earphones; Clap, USB cable with triple Micro, Lightning and Type C connector, suitable for both data transfer and for charging devices up to 2A; Usb HUB, which allows you to multiply the number of USB ports available on PC or Mac by providing 4 additional USB ports; and finally Stand-Up, the support for smartphones and tablets that serves to hold the devices both vertically and horizontally to comfortably view the screen and watch videos. With Toolbox Set, in a few minutes the home desk becomes a super-equipped and ready-to-use workstation.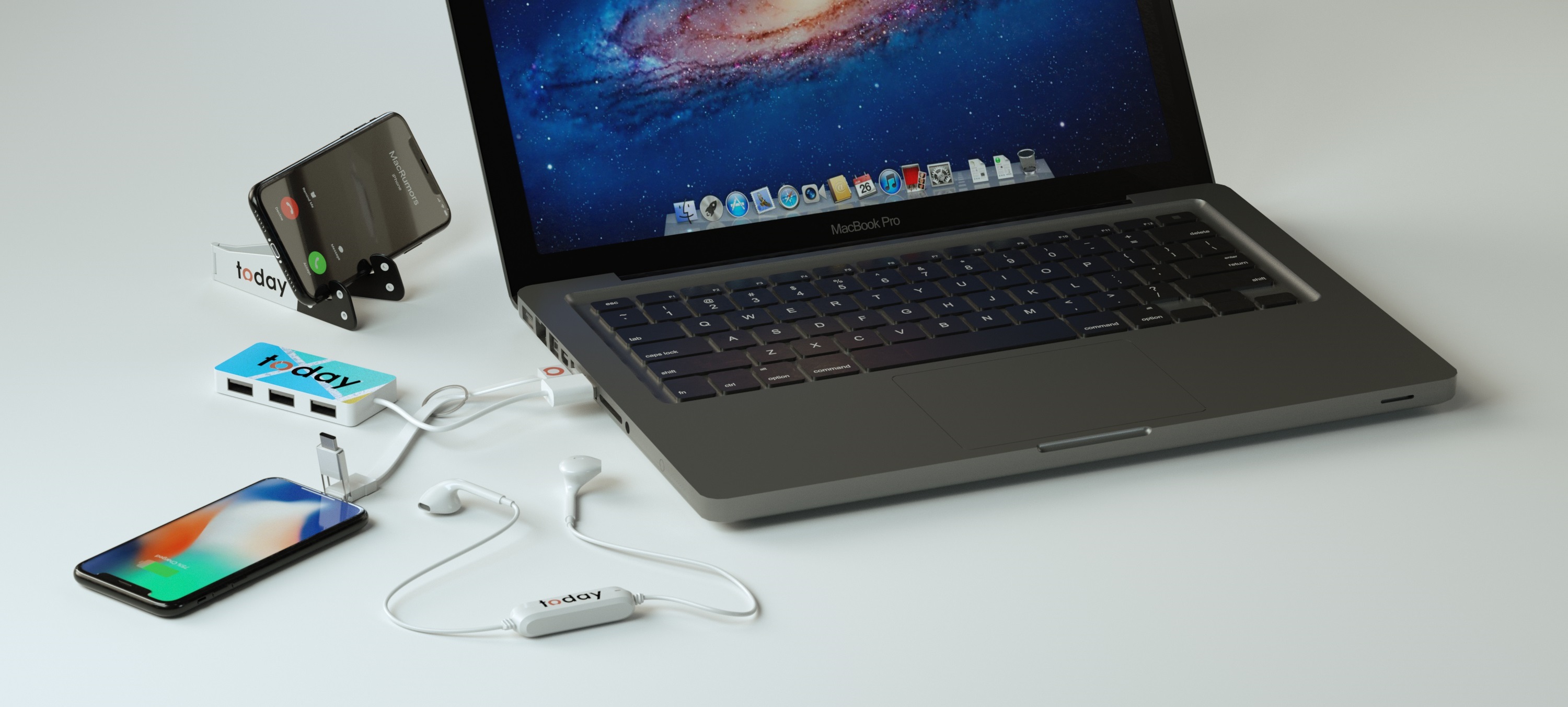 With our sets for working remotely, it is really easy to recreate an equipped and functional workplace on the spot, both at home and in any environment you decide to work in. All accessories are customisable with company logos. They are ideal as a gift to employees for companies that adopt flexible work and want to equip their staff with everything they need. They will be equally appreciated as a corporate gift since the individual products contained in the set are perfect for any work environment, including our dear old office.